The telecommunications industry demands a lot from the transfer of large-capacity content such as video shares at high-speed transfer rates. Consequently, that also means there is demand for the installation of numerous small base stations. OCXOs are built to meet temperature requirements demanded by heater power. Normal operating temperatures for OCXOs fall between 75°C to 80°C for most commercial and industrial applications. With the rise of 5G infrastructures, there is an increased necessity of greater operating temperatures in OCXOs.
Suntsu Electronics new miniature size SMD OCXO operates at higher temperatures than an average OCXO. Due to high-density mounting, the internal temperature of base stations is raised to 95°C. For this reason, high temperature-compatible clocks with high frequency stability and low phase noise performances are required. This new miniature OCXO provides high frequency stability between -40°C to 95°C and low phase noise. It comes in two SMD package sizes SOC09C (9.7mm x 7.4mm) and SOC14C (14.4mm x 9.4mm) that is sure to fit your design. This miniature OCXO ages at a rate of ±0.8ppb per day so long as other parameters are kept constant and features a holdover period of 1.5 hours. A frequency stability of ±20ppb is also available for special specifications of any design.
Suntsu's Director of Engineering, KH Mun, added, "aside from telecommunications, our SMD OCXO can operate in military communications equipment, testing equipment, synthesizers, and digital switching".
Key Features:
Frequency between 10MHz ~ 40MHz
Package size of 9.7mm x 7.4mm (SOC09C)
Package size of 14.4mm x 9.4mm (SOC14C)
Frequency accuracy of ±5ppm
Frequency stability of ±10ppb (±20ppb available)
Aging of ±8ppb per day
Optimal performance at 3.3V
Operating temperature range from -40°C to 95°C
CMOS output
Click below to access their datasheets.
Contact a Suntsu sales representative for more information at:
US: +1.949.783.7300
Dominate your competition with Suntsu sourcing/manufacturing of components and turnkey solutions.
Boost your designs and free your time by tapping our talented engineering team.
Eliminate lead time and cash flow constraints with customized inventory management.
Please use the form below to create a request for a quote.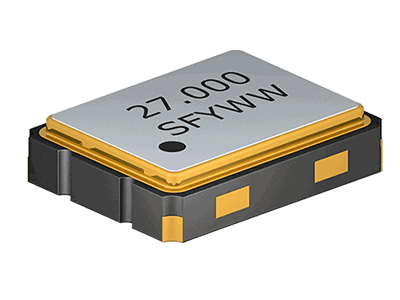 Frequency Control
Switches
Interconnect
Antennas
Saw Filters
Franchised Products
We help our customers build better products, save time, save money, and improve cash-flow/lead-times through inventory management programs.

Sourcing/
Manufacturing

Engineering
Services

Inventory
Management
Helping Tech Companies Create What's Next!