Real Time Clocks
Applications: Wearables, IoT, Healthcare, Automotive (AEC-Q200 qualified), Home automation (RTC for reference timing and power-down management.)
| Type | Interface | Power | Time Accuracy | Feature | Manufacturer |
| --- | --- | --- | --- | --- | --- |
| RV-3032-C7 | I²C | 160 nA | ± 3 ppm @ -40 to +85°C | High accuracy (TCXO) up to 85°C, 12 bit Temp-Sensor, ultra low power | Micro Crystal |
| RV-8803-C7 | I²C | 240 nA | ± 3 ppm @ -40 to +85°C | High accuracy (TCXO) up to 105°C, miniature package, ultra low power | Micro Crystal |
| RV-3129-C3 | I²C | 800 nA | ± 6 ppm @ -40 to +85°C | High accuracy (TCXO) extended temperature range up to 125°C | Micro Crystal |
| RV-3149-C3 | SPI | 800 nA | ± 6 ppm @ -40 to +85°C | High accuracy (TCXO) extended temperature range up to 125°C | Micro Crystal |
| RV-3028-C7 | I²C | 45 nA | ± 1 ppm @ 25°C | XTREME low power, battery management, time stamp, UNIX time | Micro Crystal |
| RV-2123-C2 | SPI | 130 nA | ± 20 ppm @ 25°C | Ultra low power | Micro Crystal |
| RV-8523-C3 | I²C | 130 nA | ± 20 ppm @ 25°C | Ultra low power, multiple interrupt | Micro Crystal |
| RV-8263-C7 | I²C | 190 nA | ± 20 ppm @ 25°C | Low power, miniature package | Micro Crystal |
| RV-8063-C7 | SPI | nA | ± 20 ppm @ 25°C | Low power, miniature package | Micro Crystal |
| RV-8564-C3 | I²C | 250 nA | ± 20 ppm @ 25°C | Popular standard | Micro Crystal |
| RV-4162-C7 | I²C | 350 nA | ± 20 ppm @ 25°C | Miniature package, popular standard | Micro Crystal |
Please use the form below to create a request for a quote.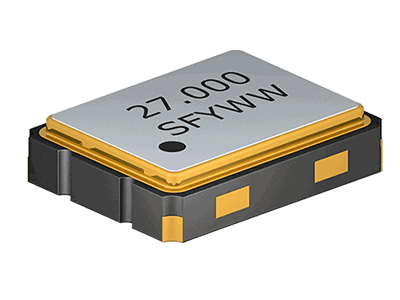 Frequency Control
Switches
Connectors
Antennas
Saw Filters
Franchised Products
We help our customers build better products, save time, save money, and improve cash-flow/lead-times through inventory management programs.

Sourcing/
Manufacturing

Engineering
Services

Inventory
Management
Helping Tech Companies Create What's Next!